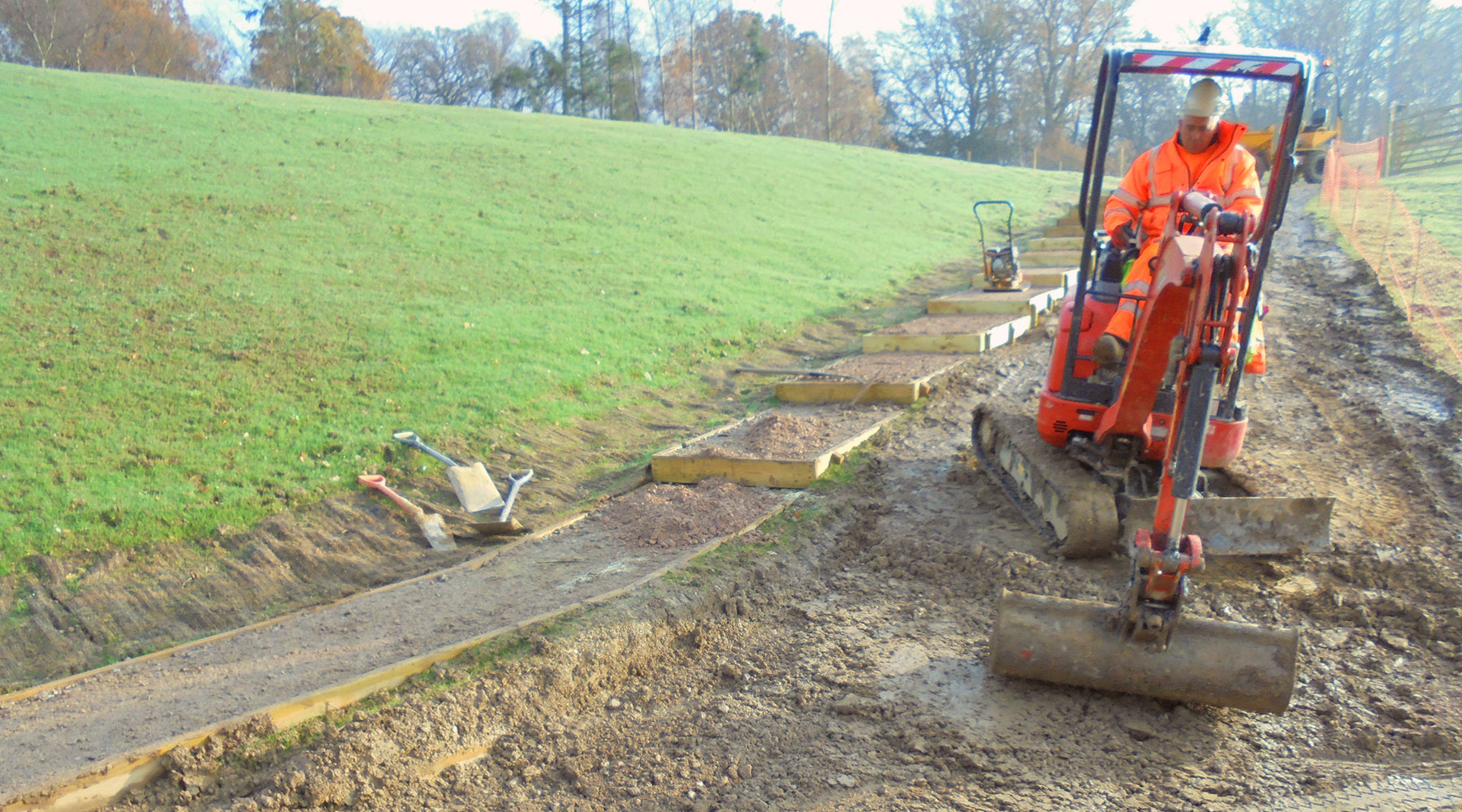 Small Works / Site Works
We can provide a wealth of small works and site work services for your residential or small commercial.
We are based in Reading, Berkshire and work across the South East, providing the best in site work services.
Our civil engineers can help out on-site with a wide range of tasks including proper planning and design for your groundworks issue. We have regularly assisted on improvements to water drainage throughout properties, foundation repairs and even paving for items like driveways.
For your small business or small commercial property we can also assist with repair jobs and installations. If you need a brand-new car park set up, outdoor walkways or an outdoor patio for your employees, we can install the items that you need to customise your space for the future.
We have the equipment and the skill to make sure that any type of small works can be handled with the best in materials available today. We can make suggestions for landscaping touches that could enhance your property or for fixes that could be executed on your home to maximise its value. If you are running into issues with a shifting foundation or you could use assistance with repairs on your home, we can make sure that the process can be done quite easily.
By working with a company that has access to the equipment and knowledge that we do, you can make sure that your projects are built to last and with a top commercial quality.
Our staff to arrive on site with everything that we need to work effectively. We can set up and make sure that the process of your site works can be done effectively. Contact us for a quote today and we can come out your location and make suggestions for the types of site work that we can perform for you. With our experience and knowledge we can work at solving problems for you.
We can also customise your property to an even greater standard for your employees of for your family's needs. Don't settle with a broken up car park or a house that is in danger of disrepair thanks to serious issues with the foundation, contact us today for all of your site work needs.